DAC D/A SPDIF Toslink Coaxial Digital Audio To RCA Analog Audio Converter with Power Adapter or USB Cable+Optical Cable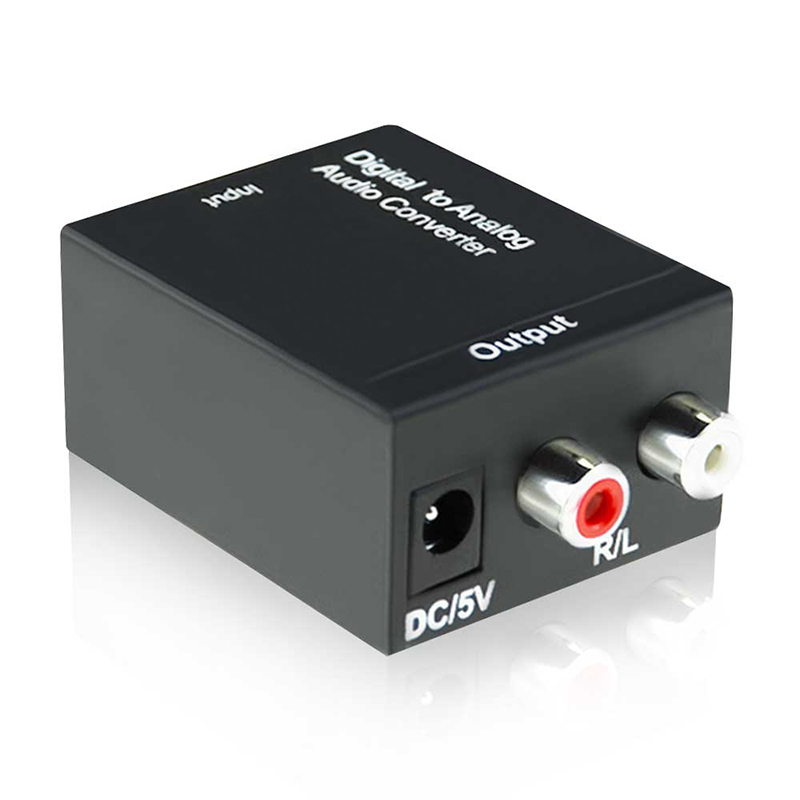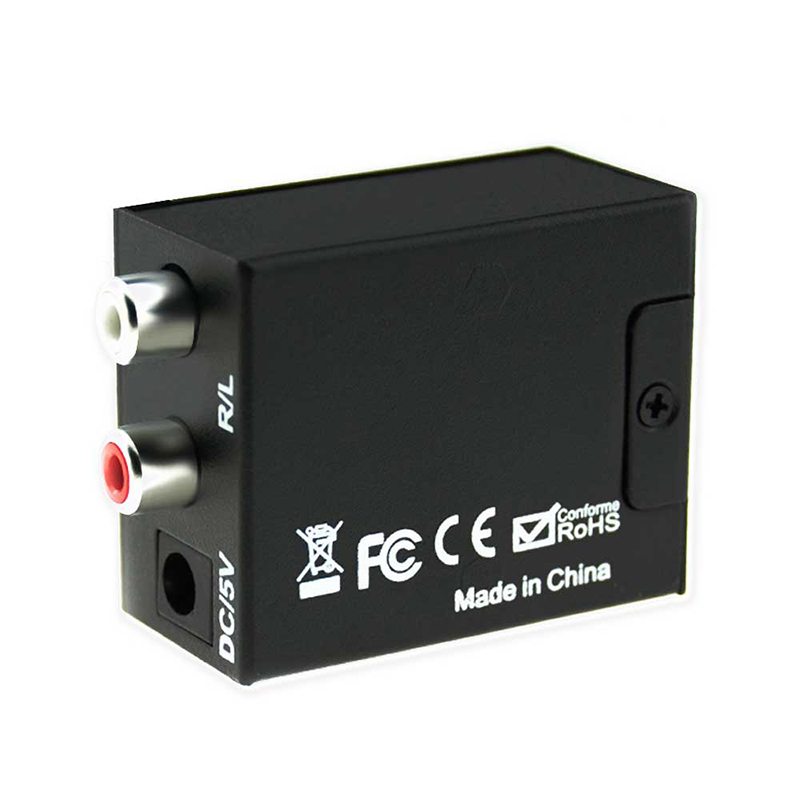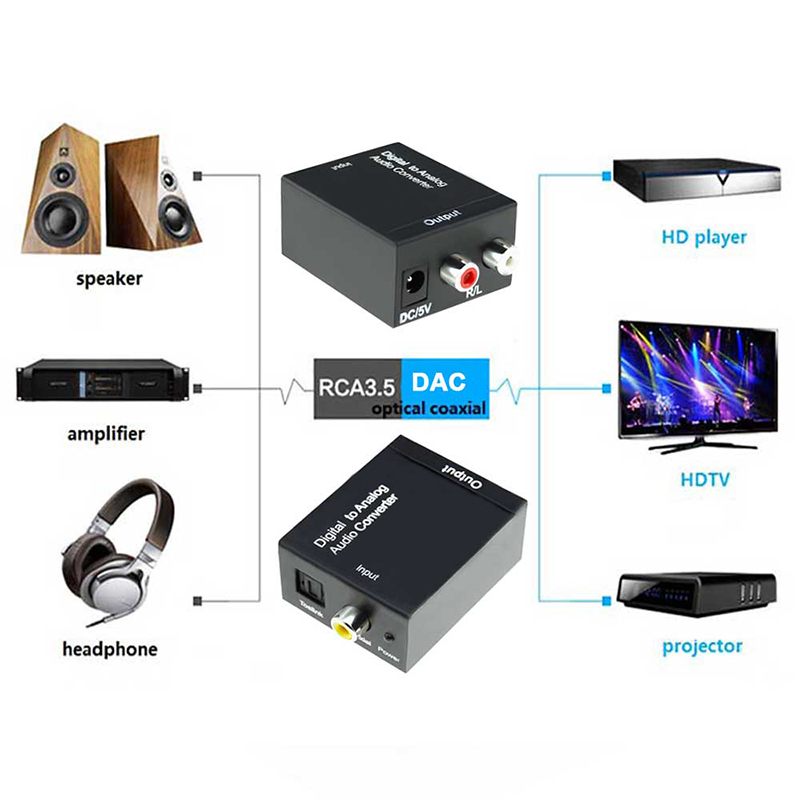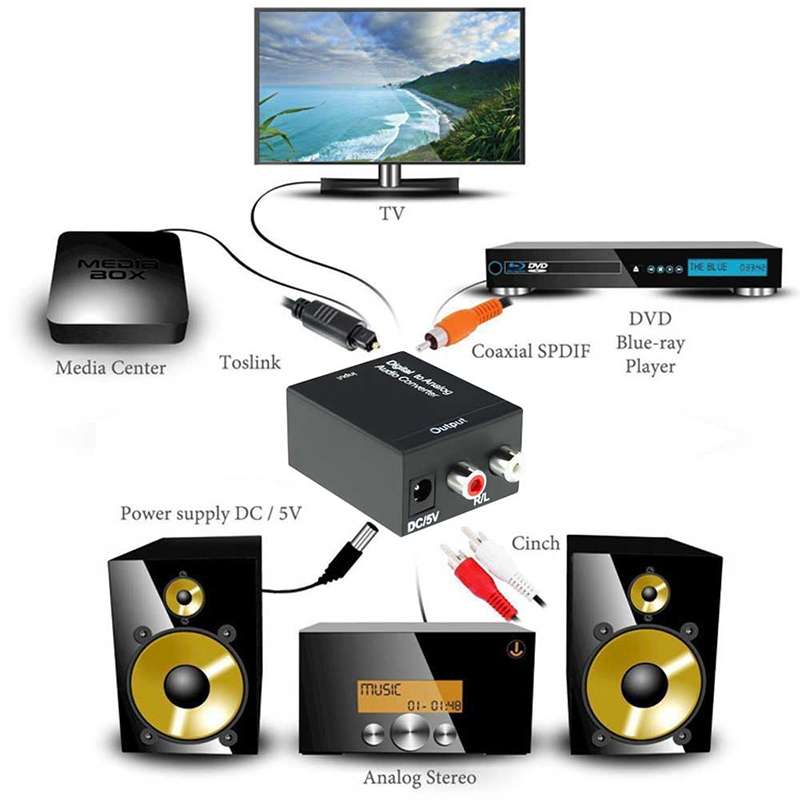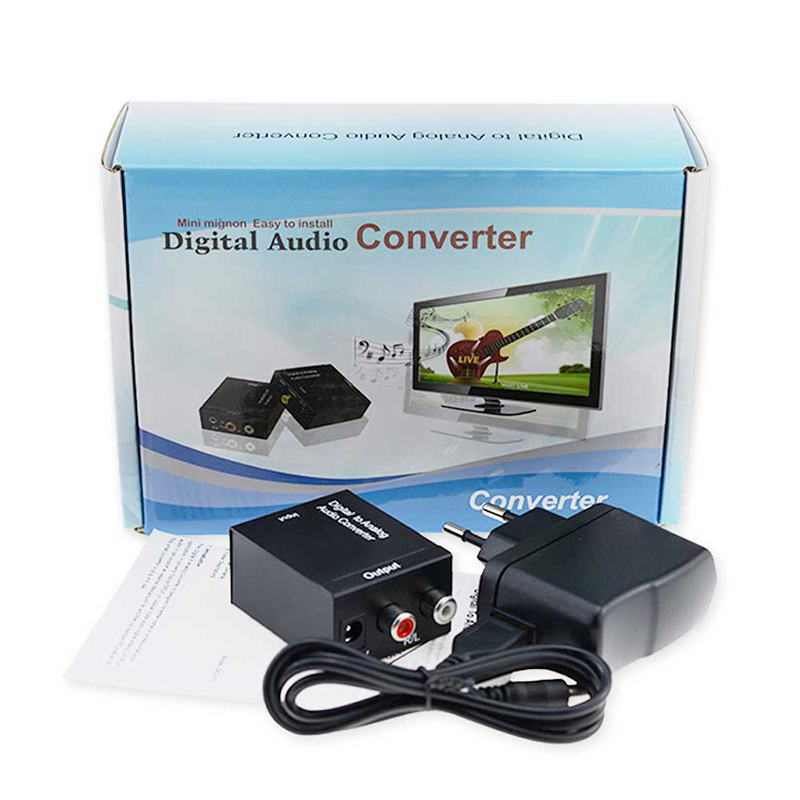 Introduction:
The Digital to Analog Converter is designed for either home or professional audio application. It converts Toslink/SPDIF or Coaxial digital audio signal analog L/R audio; it can support an external device such as amplifier via standard RCA-style L/R jacks. This small converter is plug and play.
1) Converts SPDIF Optical or coaxial digital PCM audio input to analog stereo L/R RCA outputs simultaneously.
2) Supported sample rates including 32 KHZ,44.1KHZ and 96 KHZ, up to 24-bit resolution.
3) Ultra low jitter and high fidelity design using new receiver & D/A converter chips.
4) Auto sensing input selection with priority given to SPDIF; disable/disconnect SPDIF input for coaxial input application.



Specifications:


1) Input ports:1xToslink/SPDIF, 1xCoaxial
2) Output ports: 2xRCA(L/R)
3) Sampling Rate: 32KHZ, 44.1KHZ, 48KHZ, 96KHZ and 192KHZ
4) Dimensions(mm): 51.5(D)x41(W)x25.5(H)
5) Weight(g): 40g



Package Contents:
Before attempting to use this unit, please check the packaging and make sure the following items are contained in the shipping carton:
1) Main Unit(Digital to Analog Audio Converter)
2) User Manual
3)Power Adapter (US EU UK AU Plug is available)
4)USB Cable+ Optical cable
5)DC5V Power Supply +Optical Cable

Remark: for 3),4),5) you can choose the type you required from buying button.