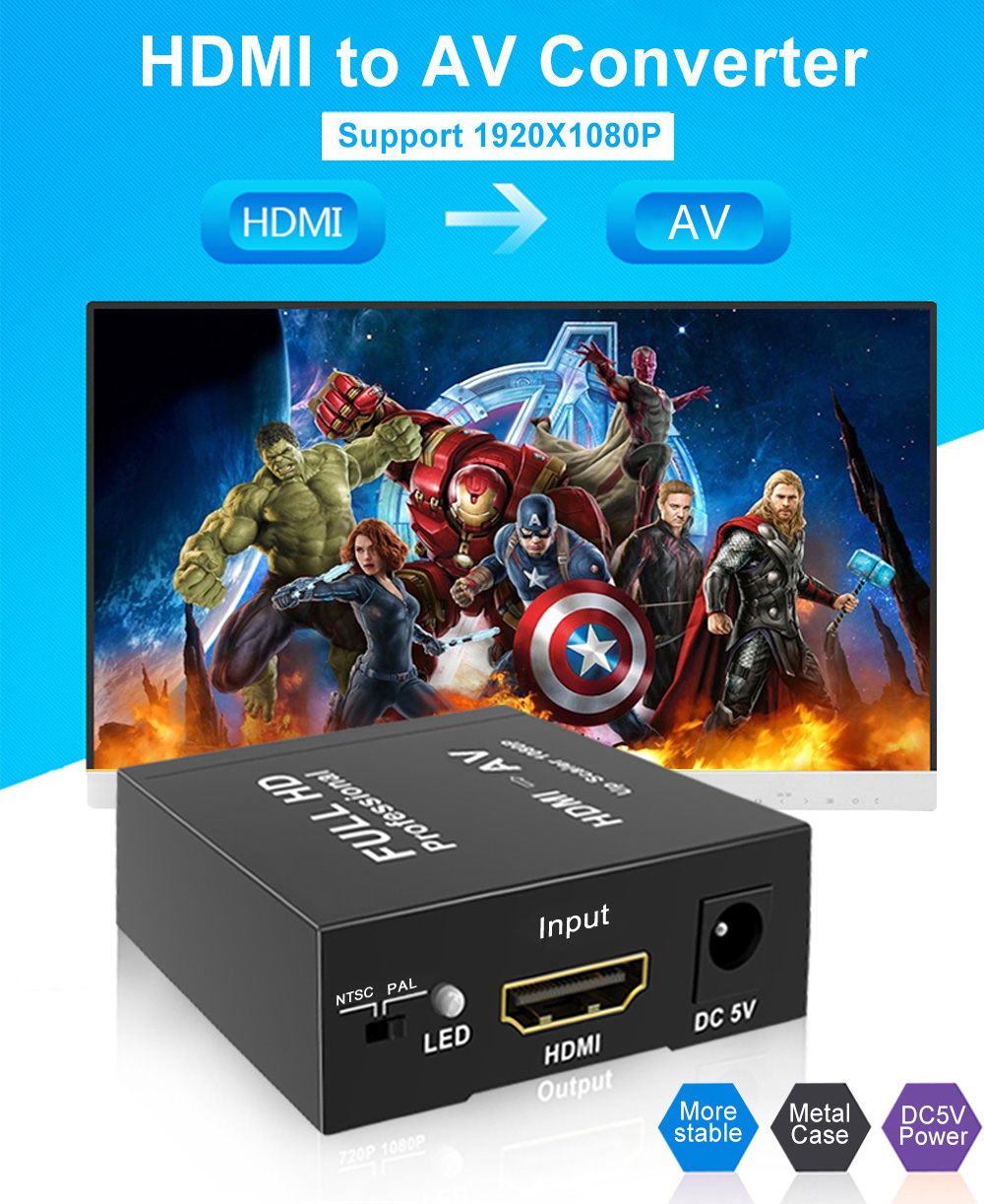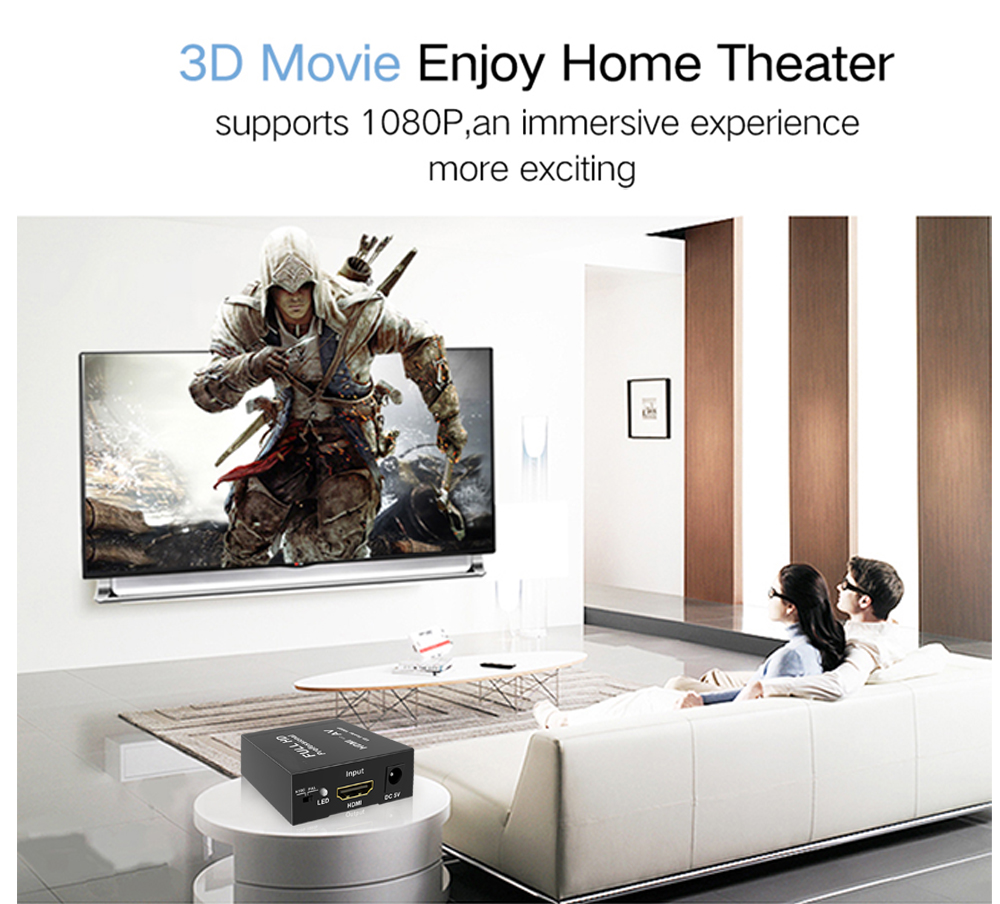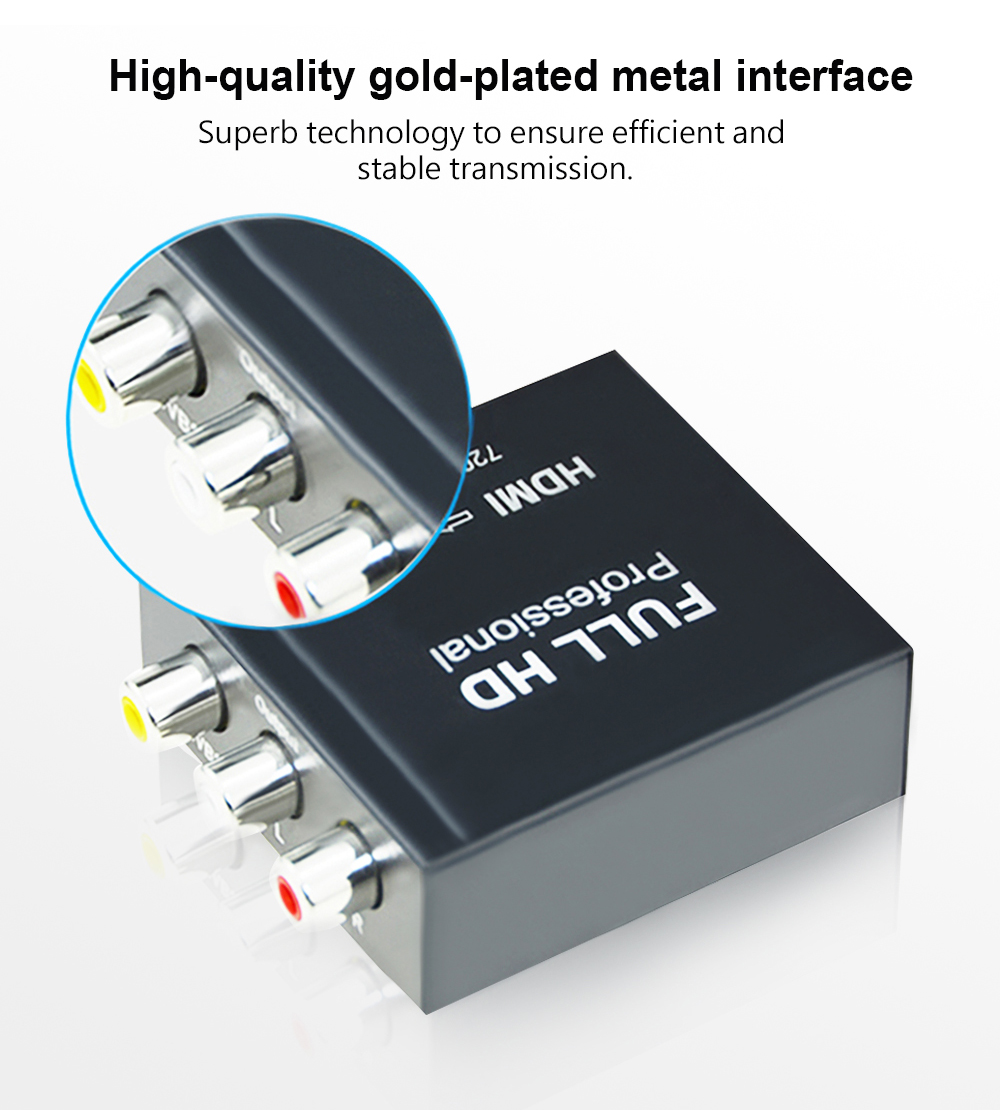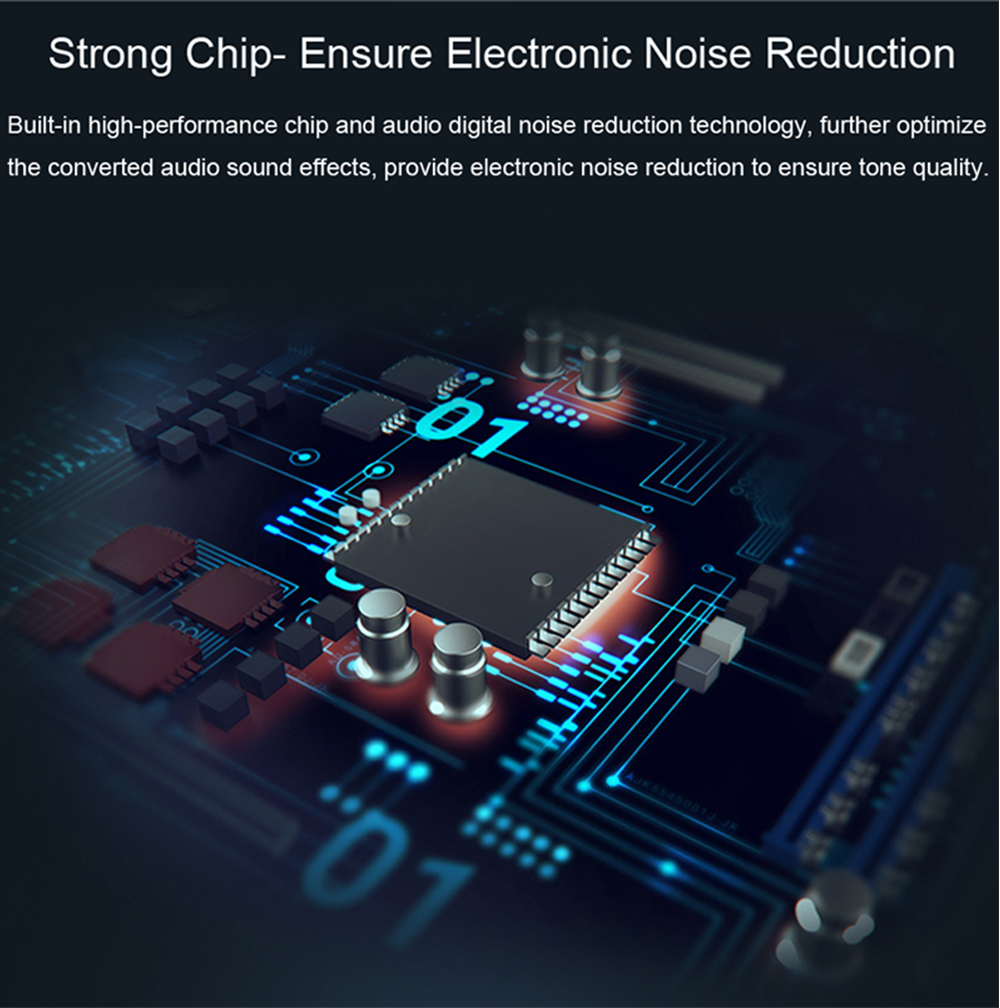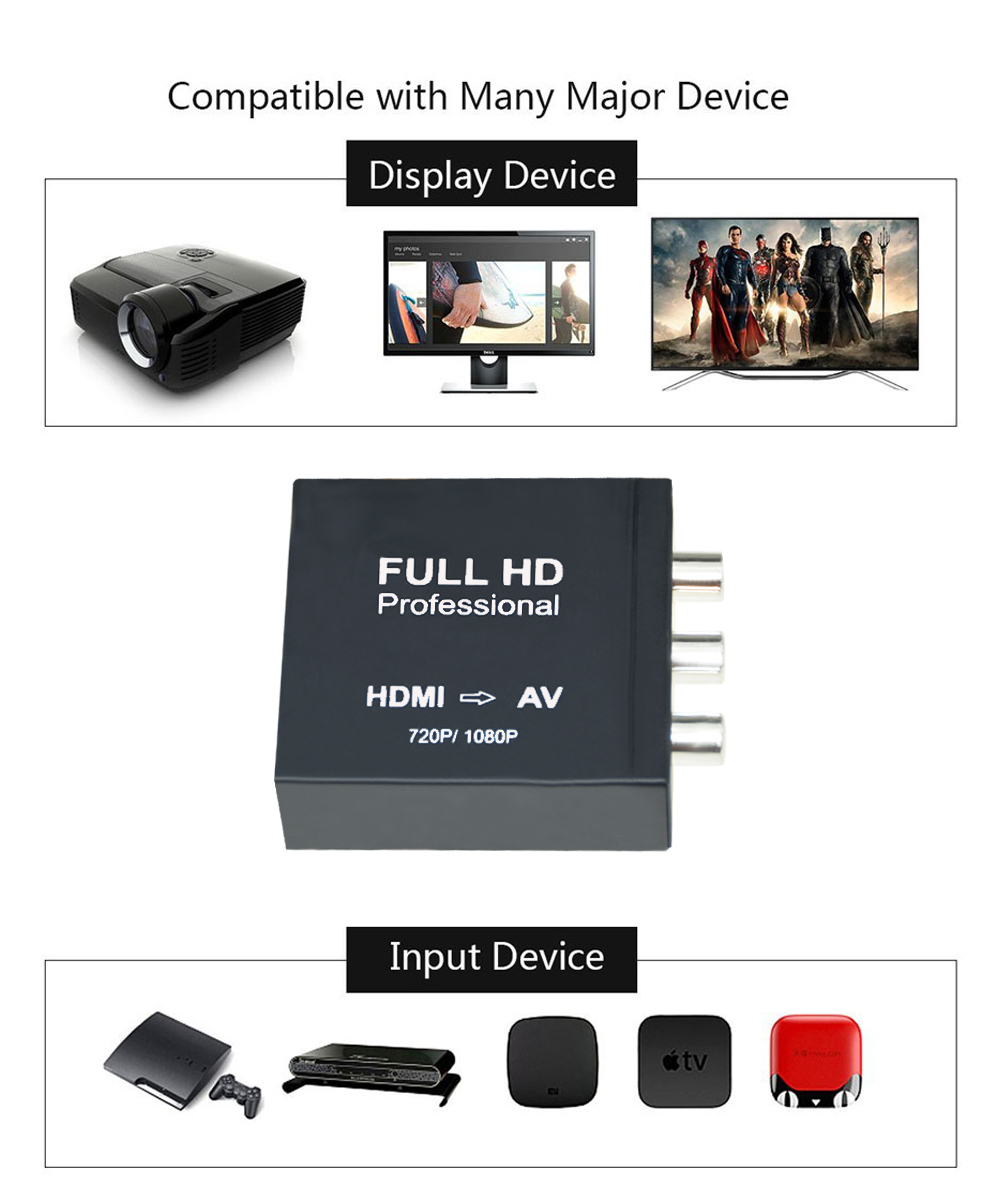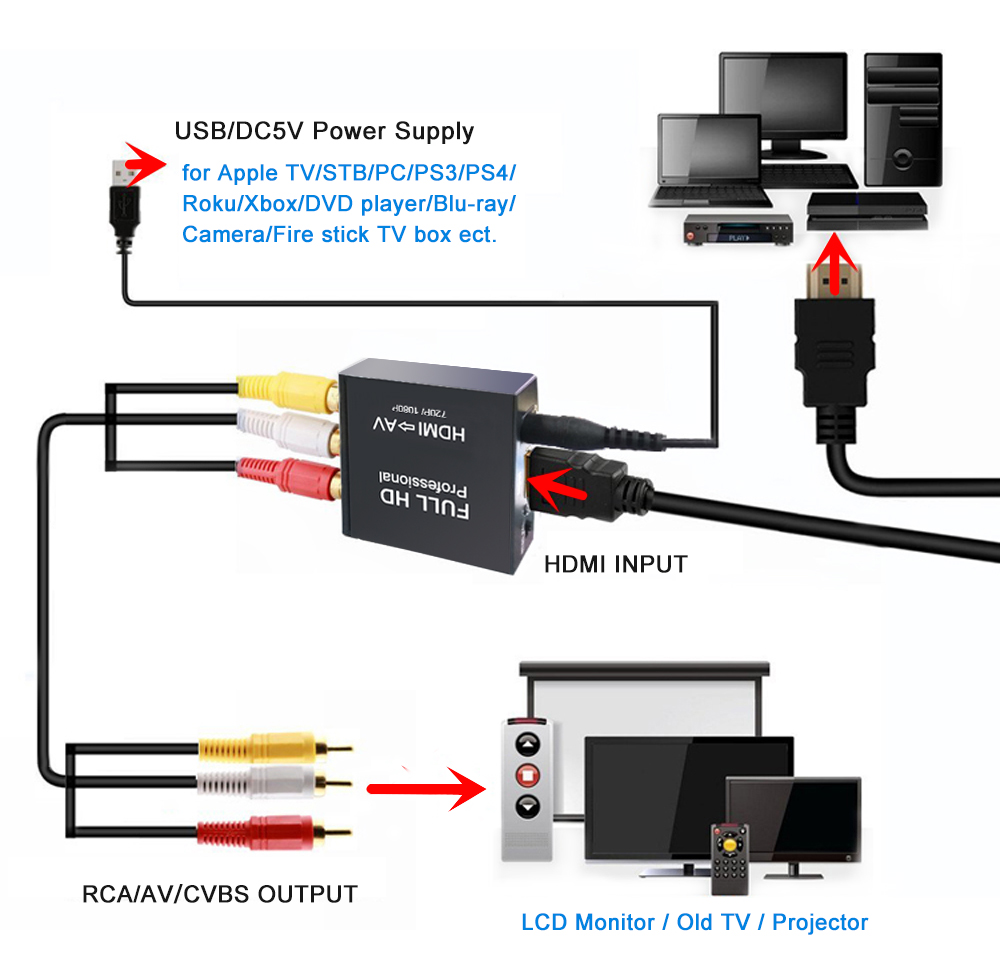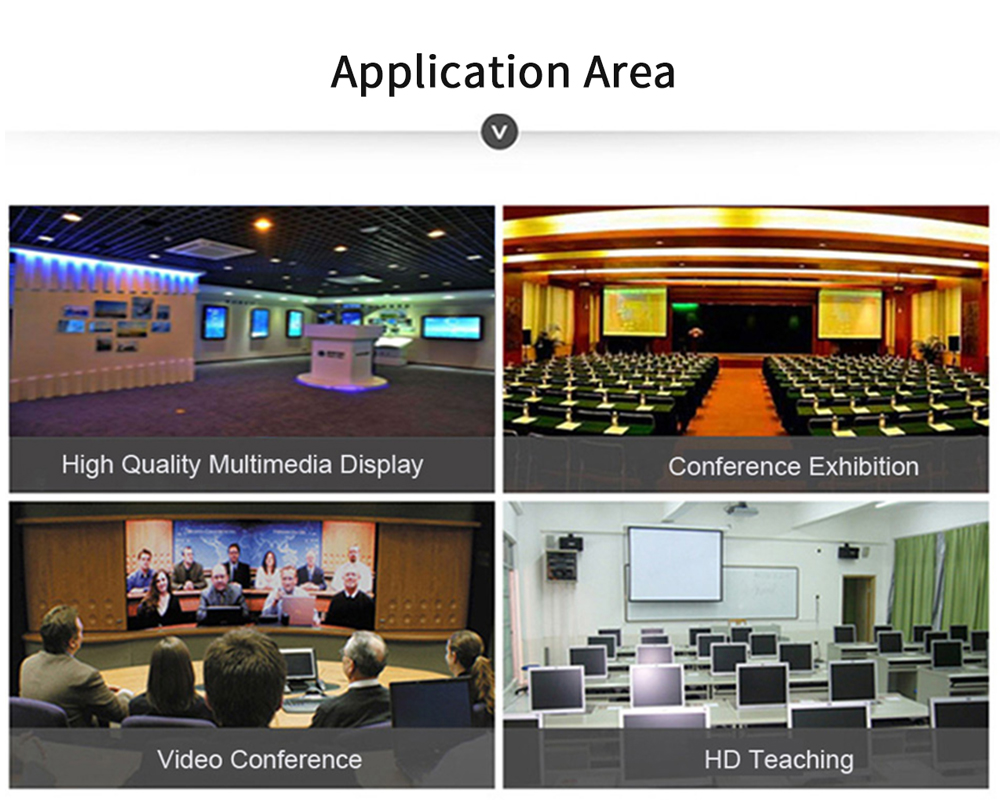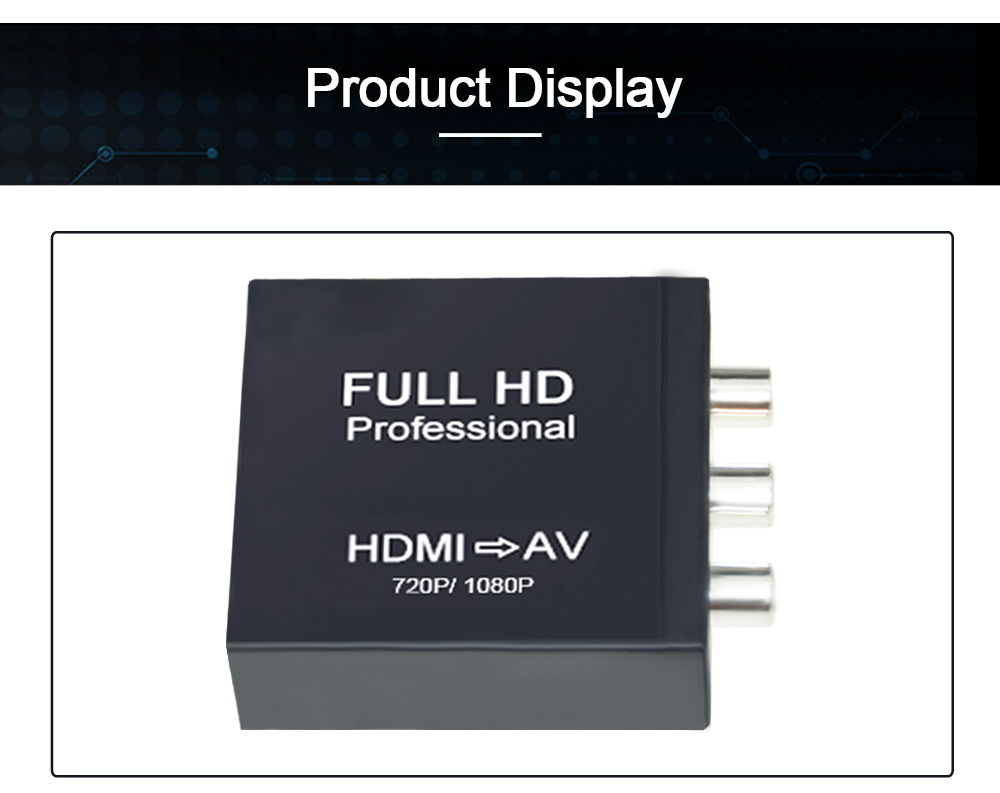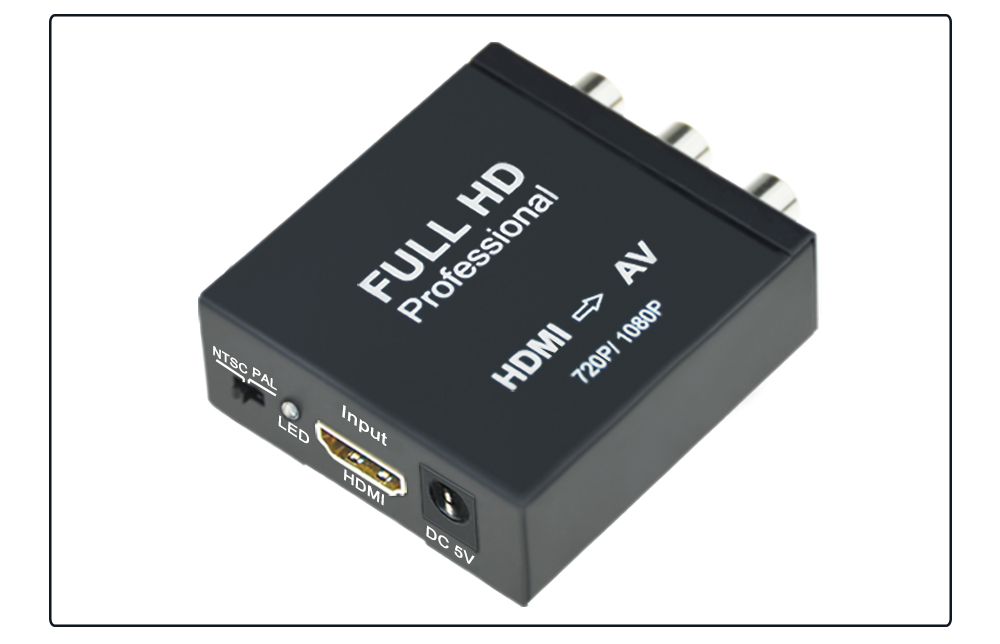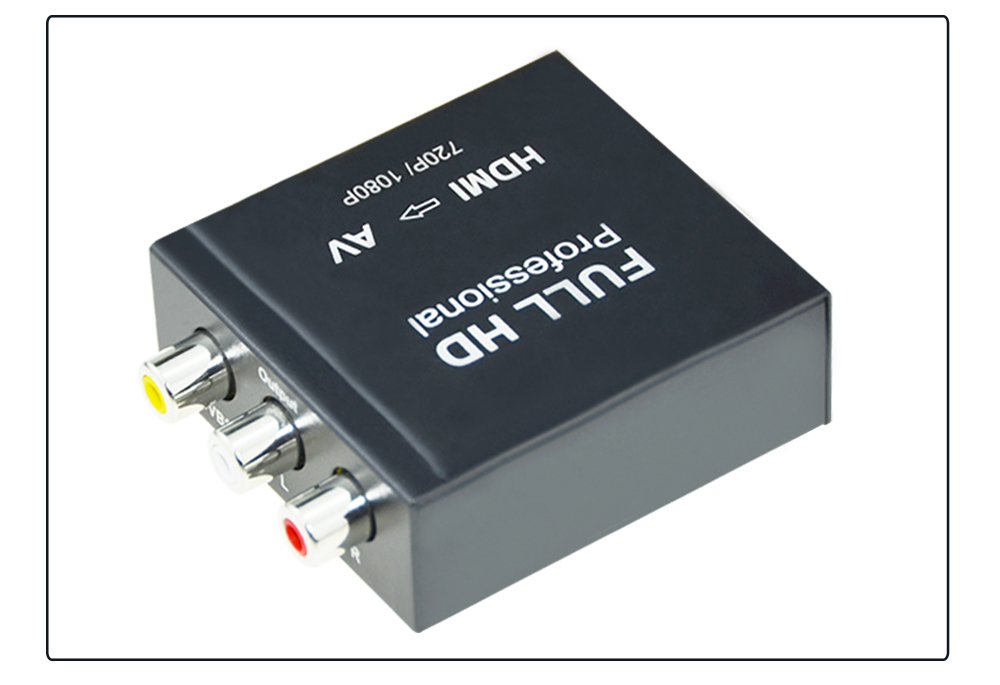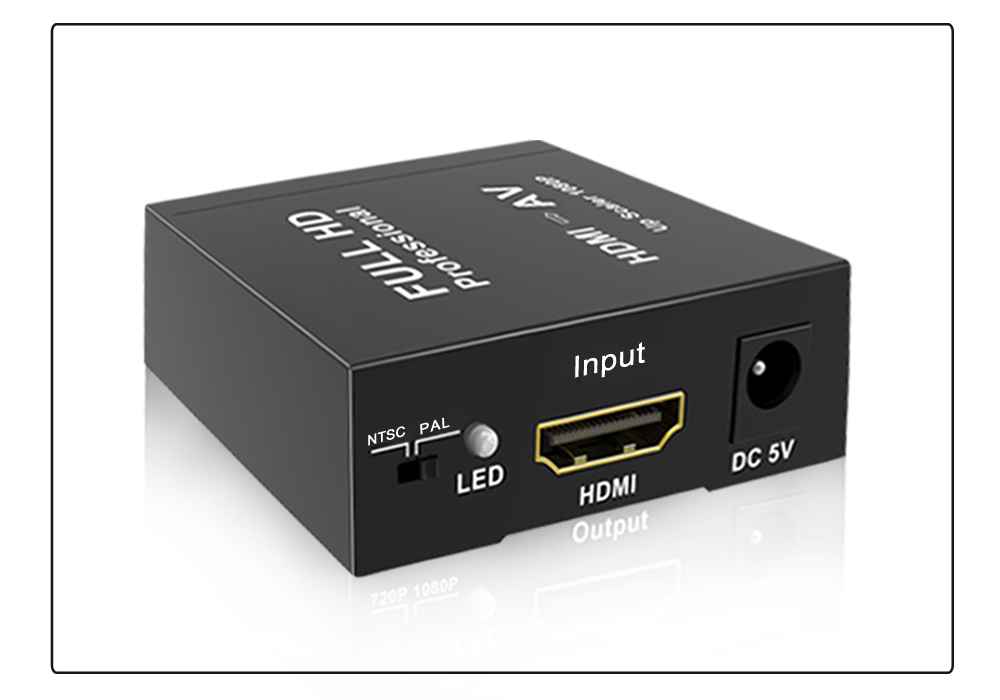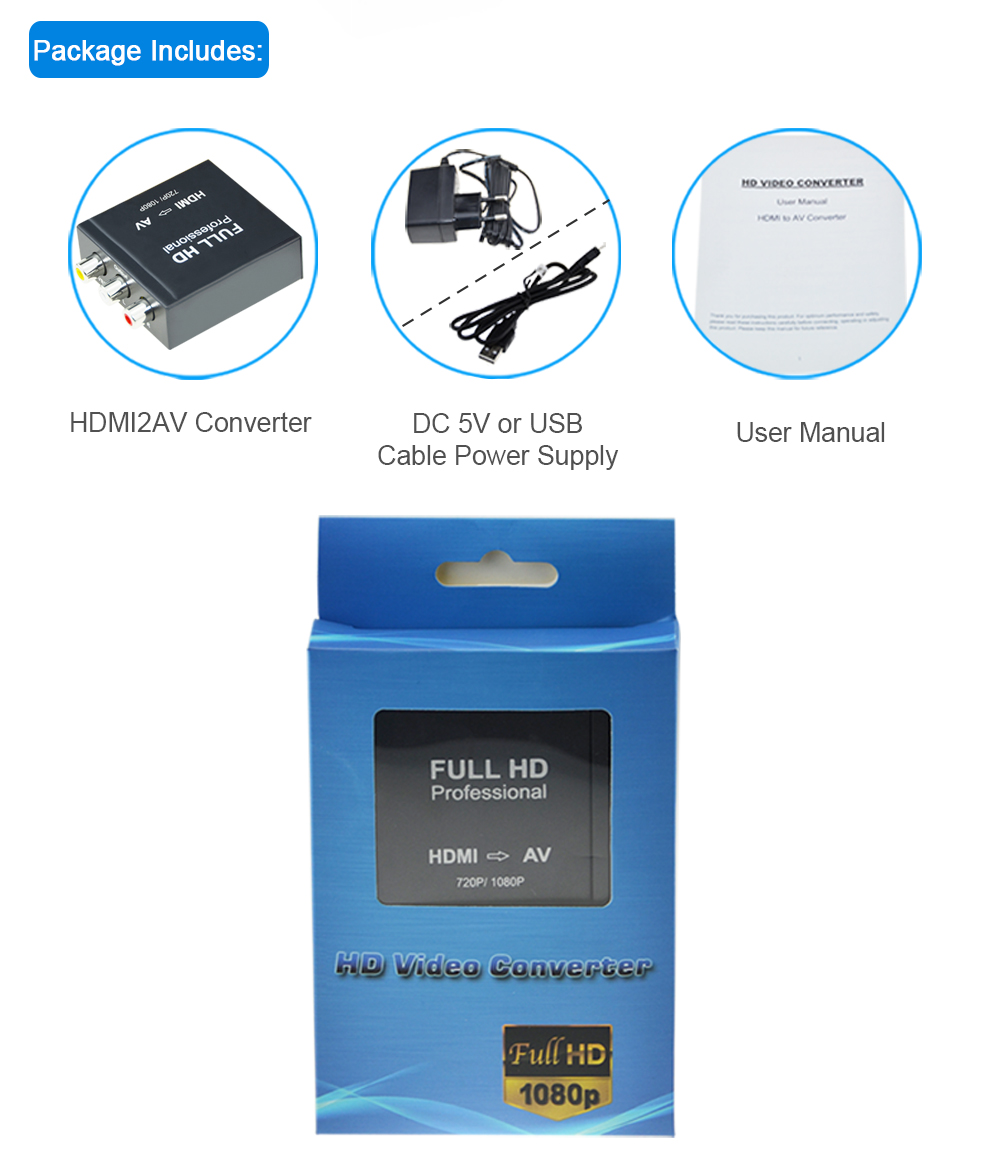 Model: DK003KM-HDMI to AV Metal Case
The HDMI to AV signal converter in plastic or metal which will convert HDMI video signal or audio signal to AV(CVBS)composite video signal and the FL/FR stereo audio signals, while support DVI system sideline signals.To help users convert the high quality of the HDMI video signal into normal CVBS signal(standard-definition 480i, 576i).
So that can play on TV, VHS VCR, DVD recorders, etc and support NTSC and PAL two TV format.
Features:
1. No need to install drivers, portable,flexible, plug and play.
2. Low power:
3. Output the audio synchronization with video.
4. High bandwidth capability support 1920x1080@60Hz.
5. Compatible HDMI 1.3.

Specifications:
Input ports: HDMI type female
Output ports: AV RCA (Yellow, White, Red).
Dimensions: 60 x 55 x 21mm for HDMI to AV Converter in metal.
Package Weight:81g for HDMI to AV Converter in metal
Color:Black

Application Example: HD camera, HD DVD, Displayer, Earphone, Projection

Resolution Support:
640x480at60Hz,800x600at60Hz,1024x768at60Hz,1280x720at60Hz,1280x1024at60Hz,1360x768at60Hz,1600x1200at60Hz,1920x1080at60Hz.180i/60Hz,480p/60Hz,576i/60Hz,576p/60Hz,720p50/60Hz,1080I50/60Hz,1080p/60Hz.
CVBS output:PAL, NTSC_M, and NTSC_J.
HDMI to AV converter in Metal case