AV to HDMI Converter with DC5V Power Supply in Metal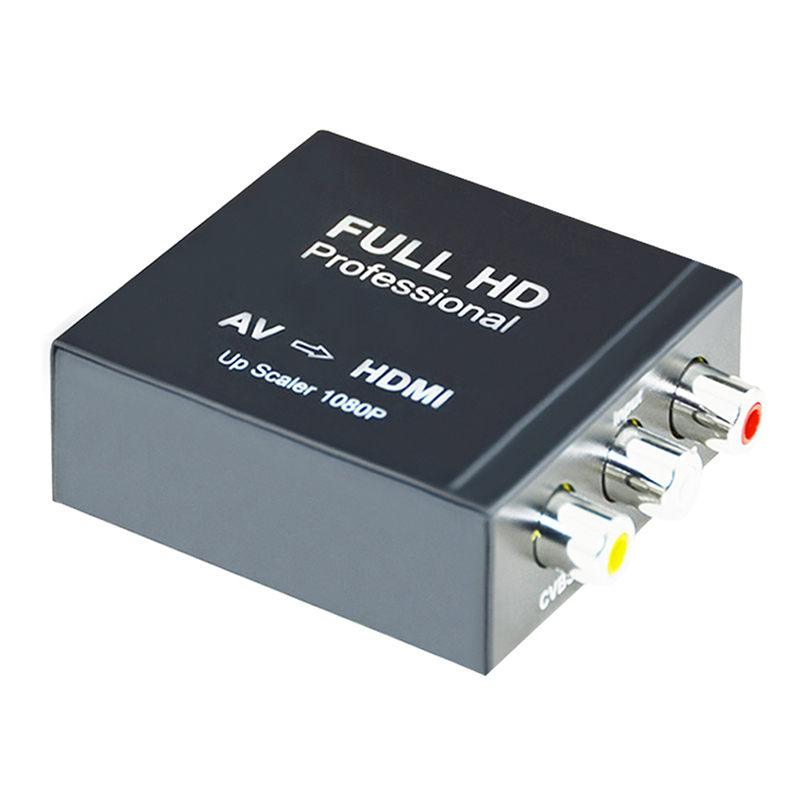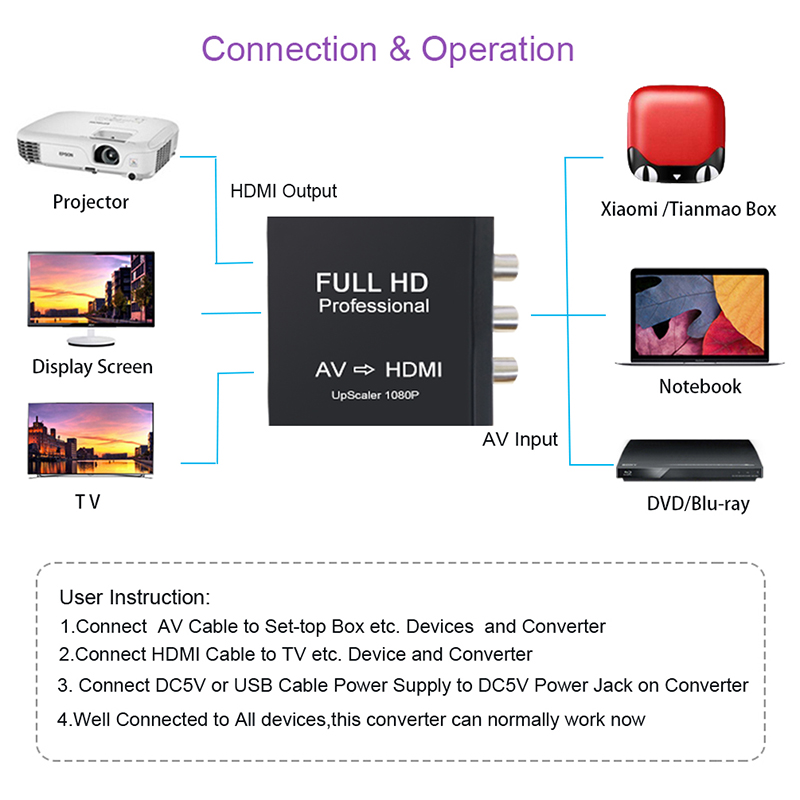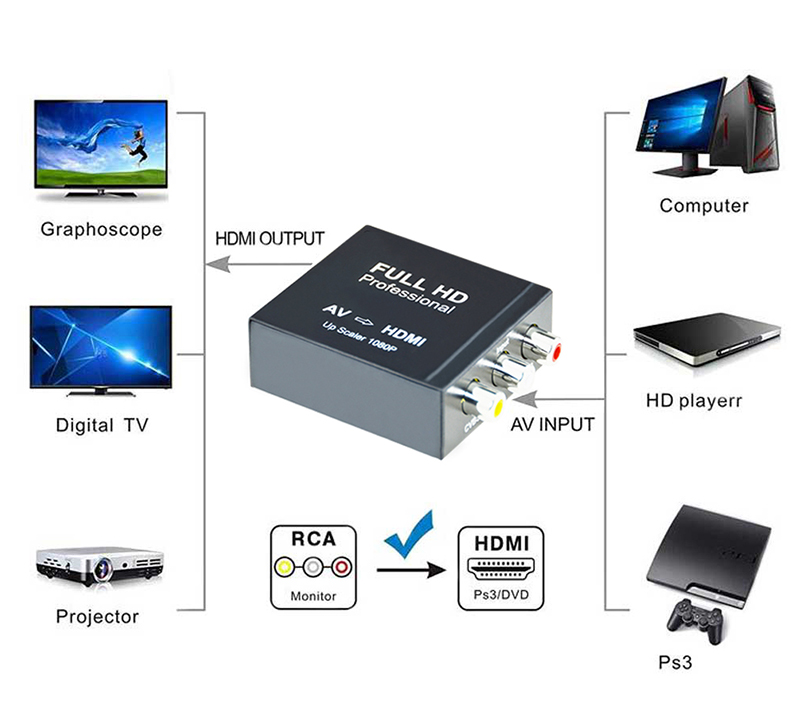 Model: AV to HDMI Converter with DC5V Power Supply in Metal- DK003PM
Selling Points-AV to HDMI Converter in Metal:
1.The solution to your old RCA A/V device to the new HDMI equipment! Signal processing - convert analog composite signal to HDMI only
2.Transmission: Simply plug standard composite AV cables (yellow, red, white) into the input, output an HDMI cable from the converter to your TV etc
3.Support PAL, NTSC3.58, NTSC4.43, SECAM, PAL/M, PAL/N standard TV formats input. Support HDMI 1080p or 720p output
4.Easy use, plug and play, no installation needed. Low power, AV to HDMI Converter in metal offers DC5V Power Supply-More Stable.

Introduction:
Achieve 1080P HD video experience from a large screen !
RCA Composite CVBS / AV to HDMI converter (PLUG AND PLAY) is a video signal to HDMI output converter with either 720p or 1080p TVs, and the output mode is easily selectable with a switch on the device.
This converter's advanced processing allowing you to get the clearest picture quality possible with optimal color and detail reproduction. Both video and audio are integrated into the HDMI output, providing an all-digital signal to maximize the fidelity of the audio and video.
Format - 480I (NTSC) / 576I (PAL) format video signal can be converted to 720P or 1080P HD HDMI signals, but can also enter HDMI high-definition signal format, can facilitate connections are VCD, DVD, set-top boxes, HD players, game consoles (PS2, PS3, PSP, WII, XBOX360, etc.).

AV to HDMI converter is transmitted to a large screen LED HD digital LCD TV, so that the image is more clear and stable, allowing you to enjoy the experience to bring high-definition immersive experience effect.
Specifications:
- Input ports: 3xRCA (Yellow, White, Red)
- Output ports: 1xHDMI
- Dimensions(mm): 60(D)x55(W)x21(H)- AV to HDMI Converter in metal with DC5V Power Supply
- Wight (g): 81g
- Composite input: PAL, NTSC3.58, NTSC4.43, SECAM, PAL/M, PAL/N
- HDMI output: 1080p/60Hz, 720p/60Hz
Package Includes:
- 1 x AV to HDMI converter
- 1xDC5V Power Supply
- 1 x User Manual