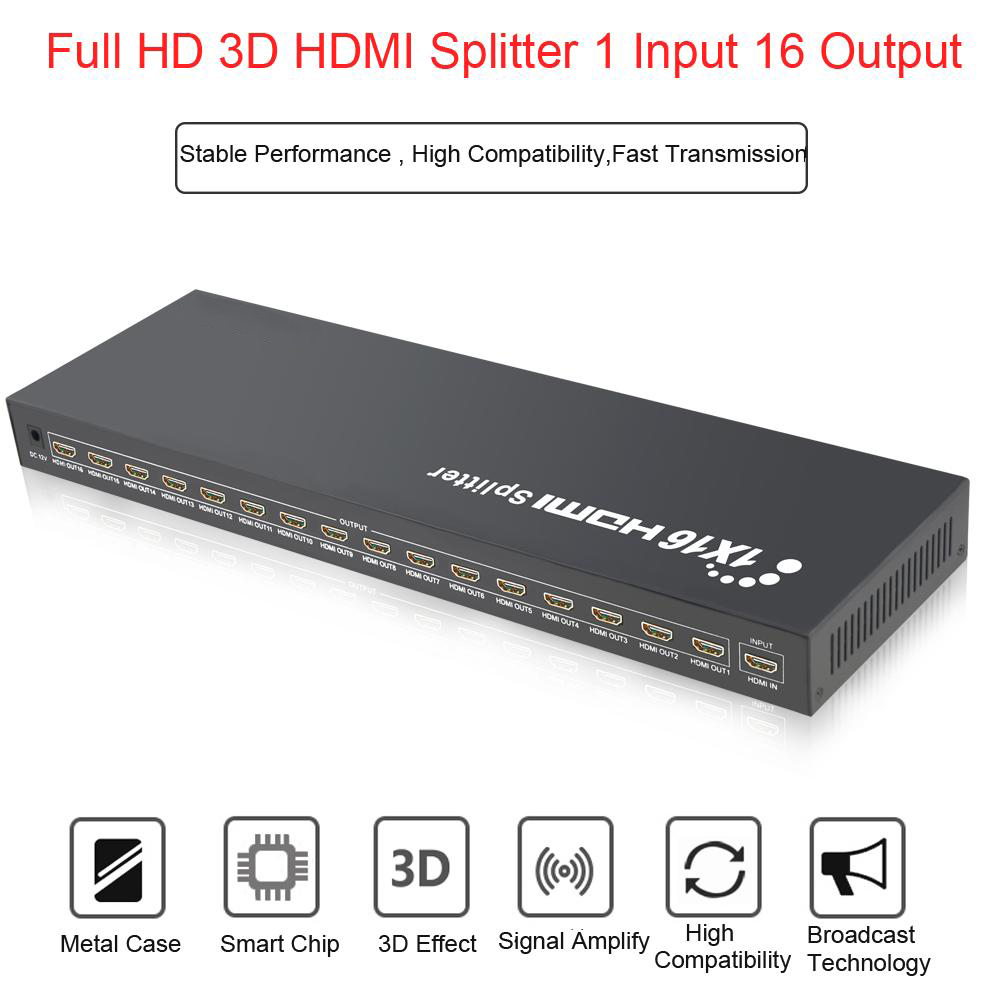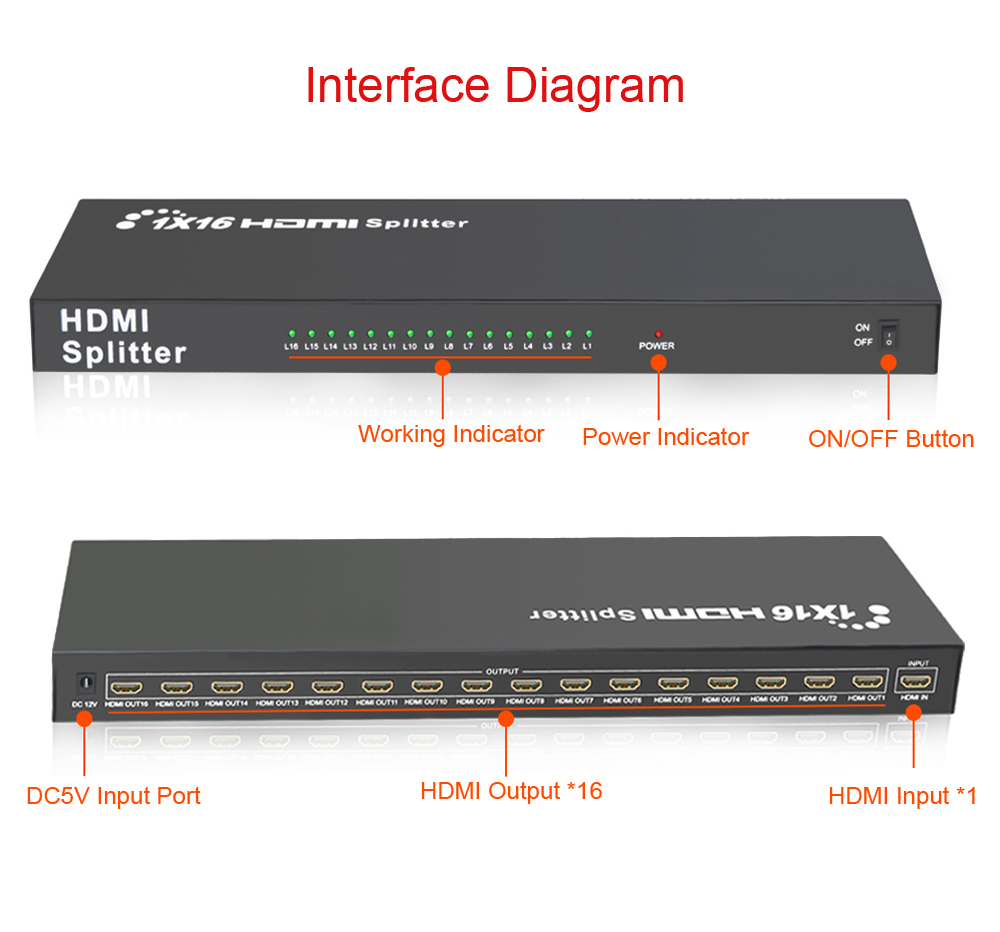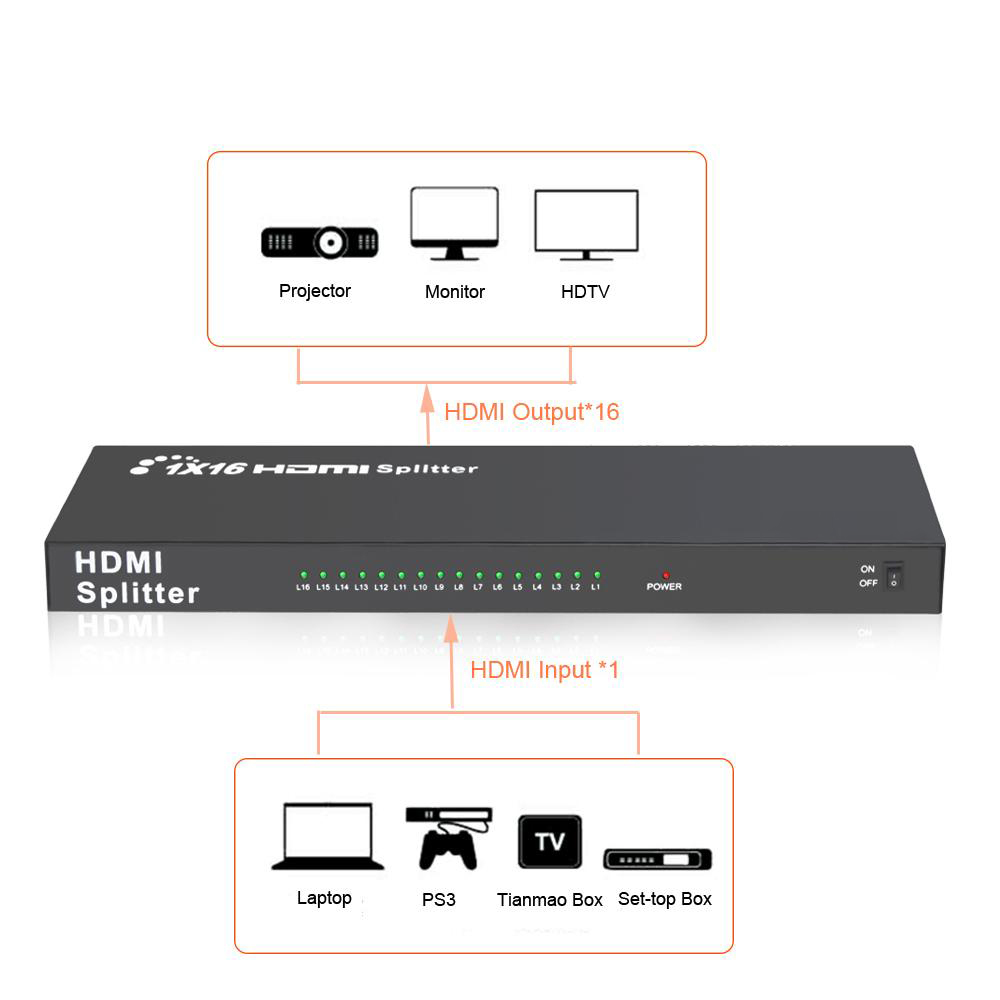 Notes: 16 Ports HDMI Splitter HDMI Splitter 1x16 HDMI 1.3b Splitter 1 in 16 out support 1080p 3D with HDCP Compatible
Please use the machine as the instruction listed to keep the long use lifetime of the machine.
1.The machine should be placed at the spot far from the Damp, High-Temperature, Dusty, Erosive, and oxidative environment.
2.All parts will be free from the strong shake, hit, fall.
3.Touching the power adaptor with the wet hands is prohibited.
4.Pls hold the power adaptor head and do not pull the power cord when cut off from the socket.
5.Pls turn the power off when the machines is not used for long time.
6.Pls do not open the cover and do not touch the inside parts.
7.Pls use the original factory power adaptor.
This splitter works with: 16 Ports HDMI Splitter HDMI Splitter 1x16 HDMI 1.3b Splitter 1 in 16 out support 1080p 3D with HDCP Compatible
1.Blu-ray Players
2.Playstation 3 (PS3) & Xbox 360 Elite
3.HDMI Supported Laptops & PCs
4.Satellite HD Receivers